**Now accepting applications for 2021 speakers at Denver Metro iaedp education events! Please see application link below
Next Metro iaedp CE Event:
"Anti-Oppression and The Body"
Friday January 22nd 11:45AM-2PM
REGISTER HERE!

SAVE THE DATE FOR THE SPRING CE EVENT: 4/23 11:45-1 with Dolores DeVargas-Schoonover
Please join the Denver Metro iaedp Chapter for an engaging presentation and discussion with Regan Byrd!
Friday, January 22nd, 2021
VIRTUAL EVENT VIA ZOOM!
11:45AM- 12:00pm: Word from our Sponsors
12:00pm – 2:00pm: Presentation by Regan Byrd (introduction by Alison Raman, MA, LPC, CEDS)
Event Zoom Link will be forwarded upon your registration. Recordings of this event are only available to those have registered.
Registration: $20
Scholarships are available (contact Jodie Benabe drjodiebenabe@somethingwildwellness.com). Fees for this event will be used to continue our chapter's Diversity, Equity and Inclusion work.
Understanding Racism, Oppression and Allyship in Health and Wellness
by Regan Byrd & Alison Raman, MA, LPC, CEDS
Our identities impact much of our experiences in the world, in how we perceive ourselves and others. In health and wellness fields, the impact race has on treatment and recommendations, perception by providers, and even on assumptions rooted in practices themselves, is critical to prevent and mitigate harm. This training will give attendees a deep dive into how oppression and racism show up in our spaces, and how we can practice better allyship in our processes and practices, including cultural responsiveness and non-violent communication. This training will also cover cultural responsiveness and how to support different cultures around body awareness and wellness.
Learning Objectives:
a. Participants will have a broad understanding of how oppression operates within society and be able to name examples.
b. Participants will have examples and a framework for understanding racism and anti-black racism in the U.S. and racism in healthcare contexts.
c. Participants will be able to articulate the 4 I's anti-oppression model and give examples.
d. Participants will be able to articulate the concept of cultural responsiveness and how that concept applies to body work and awareness.
e. Participants will be able to articulate a positive model for organizational and individual allyship.
f. Participants will have a framework for understanding diversity, equity, and inclusion through an anti-oppression lens.
*2 CE available (To receive CE credit, please complete the evaluation and post test and a CE certificate will be emailed to them.)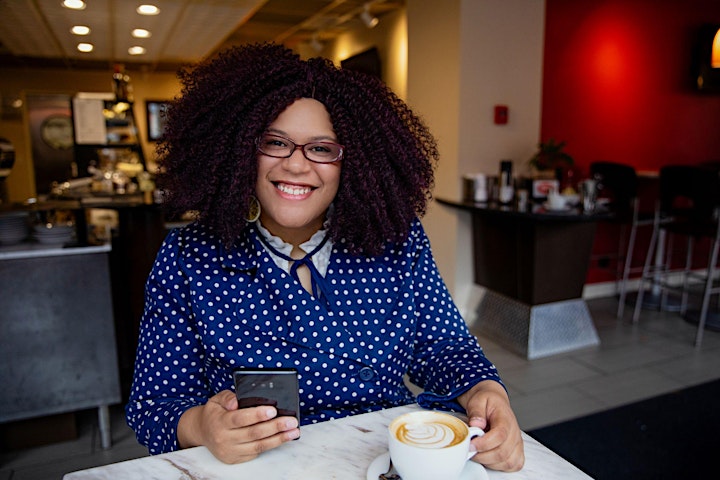 Regan Byrd, Principal Consultant, Regan Byrd Consulting LLC
Regan Byrd is an award-winning anti-oppression activist, speaker, and trainer who has trained dozens of organizations on anti-oppression and allyship, including the Colorado Mid-Wives Association, the Sierra Club, the Colorado Democratic Party, YWCA of Boulder County, and Denver Public Schools. Regan has served as the morning keynote speaker for the DU Women's Conference in 2017, the afternoon keynote for the 2018 League of Women Voters annual conference, and morning MC for the Womxn's March Denver 2019 march. She was also a trainer at the 2018 White Privilege Symposium in Denver. She has participated in various expert panels on topics ranging from critical race theory, to the history of police, to housing justice.
Regan is also a seasoned nonprofit professional with over 13 years of experience in grassroots and social justice non-profit organizations, formerly working for the Arc of Jefferson County, 9to5 Colorado: National Association of Working Women, Hunger Free Colorado, and the Bell Policy Center. She previously served as office manager for the Colorado Nonprofit Development Center, and the Data and Systems Manager for the Bell Policy Center. Regan currently serves as treasurer of the board for the Colorado People's Alliance and was formerly the co-chair of the board for 9to5 Colorado for 10 years, and a legacy board member with Womxn's March Denver. Regan is a former commissioner on the Aurora Humans Rights Commission, and former board member for the youth mentorship non-profit "YESS Institute". She is a graduate of the Transit Alliance's Citizen Academy and Emerge Colorado, a training program for women running for office. She is a recent graduate of the Denver Metro Chamber's "Impact Denver" leadership class of Spring 2018 and is a recent participant in the Chinook Fund's 2020 Spring Giving Project.
Regan has a deep commitment to social justice, institutional systems change, and collective liberation. She believes this is best done through self-reflexivity, strong allyship, knowledge cultivation, intentional inclusivity, coalition building, and dismantling systems of oppression.
Regan Byrd is an alumni of the University of Denver's undergraduate program, with dual B.A. degrees in Public Policy and Sociology, and minors in Gender and Women's Studies, and English. Regan has been named a "Woman to Watch" by the Denver League of Women Voters, is the winner of the 2015 Lilly Ledbetter award from 9to5 Colorado, and was named 2019's "Woman of the Year" by the Business and Professional Women of Denver.
In her free time, she enjoys making fun of bad movies, exploring the Denver dining scene, competitive video gaming, and fawning over new technology.

Scholarship Application for Denver Metro iaedp Education Events
CLICK HERE
Speaker Proposal for Educational Events
CLICK HERE

2021 Chapter Meeting Dates

Location: Virtual via Zoom
Monday January 11th
Monday April 12th
Monday July 19th
Monday October 4th
iaedp Foundation has been approved by NBCC as an Approved Continuing Education Provider, ACEP No. 5912. Programs that do not qualify for NBCC credit are clearly identified. iaedp Foundation is solely responsible for all aspects of the programs. iaedp Foundation is a Continuing Professional Education Accredited Provider, under Provider #IN004 Recognized by the Commission of Dietetic Registration.Events powered by EventBrite
The iaedp Foundation, Inc., and their affiliated Chapters do not endorse any individual sponsors, treatment facilities, or their treatment philosophies.
Copyright © |2016| *iaedp Denver Metro Chapter*, All rights reserved.